I'm Malgorzata Potrzyszcz and I've been helping Italian brands promote their products and services in the 'Made in Italy' industry for over 10 years, expressing their qualities in words tailored to their target audiences.
If you choose to work with me, you'll get a no-middlemen approach and a partnership-based relationship in return. You can be sure that the success of your projects is as important to me as it is to you. No matter your industry – be it fashion, foods, or automotive – your content deserves to get its message across in Polish too!
TRANSLATION AND TRANSCREATION
The language pairs I work with are: Italian → Polish, English → Polish, and Polish → Italian.
MARKETING TRANSLATIONS
AND TRANSCREATION
Without flawless execution, even the best of projects can remain just an idea on paper. The same goes for your marketing campaigns. If you want to be sure that your ideas and brand values aren't lost in translation so they can be understood abroad exactly as you mean them, let an expert handle the language side of things!
My fields of expertise include fashion, luxury products, and Italian foodstuffs.
Just some of the content I have translated: newsletters, online product descriptions, social media advertising campaigns, brochures, and blog posts – including for SEO purposes.
Not only am I proficient in specialist terminology and industry-specific jargon as well as highly competent in the use of CAT tools, but I'm no stranger to technical standards and EU directives. I'm a perfectionist at heart. I'm familiar with the fundamentals of technical writing, and the words 'InDesign desktop publishing' don't send me running.
My fields of expertise include the food and packaging industry, textiles, OH&S, and IT.
Just some of the content I have translated: user's manuals, installation and maintenance guides, safety data sheets, maintenance plans, tests and reports, bid documents.
Services: translation, transcreation
Native language: Polish
Language pairs: IT>PL, PL>IT, EN>PL
Experience: 10 years
CAT tools: Trados Studio 2021, MemoQ 2014
Availability: Mon–Fri, 9:00 am – 5:30 pm
Capacity: up to 2,500 words/day
Payment: bank transfer, PayPal
Invoice: yes
PI insurance: yes
Registered with the Chamber of Commerce of Bari (no. 1482)
In-depth education and continuous professional development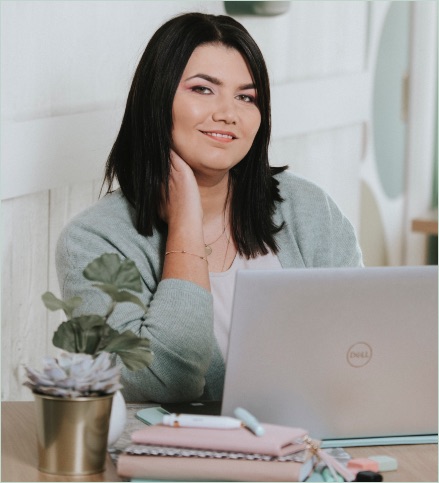 2005 – 2010
– Master's degree, Italian studies, University of Warsaw
2007
– A course in Italian at Arco di Druso in Rome, with a scholarship awarded by the Italian Institute of Culture in Kraków
2009
– A course in Italian at the University for Foreigners of Siena, with an Italian state scholarship – see the certificate
2010 – 2011
– Postgraduate studies for specialized translators at the Jagiellonian University
2011 – 2014
– A series of linguistic seminars and research projects within the framework of doctoral studies, Tor Vergata University of Rome
2012
– A series of workshops on translation/interpretation, organized by the Casa delle Traduzioni and the Sapienza University of Rome
2014
– "Il linguaggio giuridico italiano" webinar ("Legal Italian"), Angioletta Garbarino, ProZ.com – see the certificate
2016
– "L'universo dei diritti e degli atti […]" seminar ("Certified translation"), Alessandra Tarozzo, AITI, Bari – see the certificate
– A series of lectures and workshops within the framework of the 28th Recapitulatory Meeting for Sworn and Specialized Translators, TEPIS, Warsaw – see the certificate
– A series of lectures within the framework of Translation Conference, Warsaw – see the certificate
2017
– "Elementy budowy maszyn" online course ("Elements of Machine Engineering", Rajmund Różycki, STI Szkolenia – see the certificate
2019
– "Novità contributive e fiscali per traduttori" webinar ("Changes in tax regulations for translators"), Giuseppe Bonavia, STL Formazione – see the certificate
2020
– A series of lectures on the translation/interpretation industry within the framework of Translation Conference – see the certificate
– "Lusso e traduzione: tra marketing, valorizzazione del brand e transcreation" webinar ("Translation and transcreation in the luxury industry"), Manuela Cumbo, Proz.com – see the certificate
– "What's Your Angle? Transcreation as a Specialisation" webinar, Sara Colombo, Proz.com – see the certificate
– "Tłumaczenia z dziedziny budowy maszyn i powiązanych zagadnień BHP" webinar ("Translation in the field of machine engineering and related OH&S aspects"), Anna Fitak, Proz.com
– "Effective Technical Writing for Translators" webinar, Karen Tkaczyk, Proz.com – see the certificate
– "Wprowadzenie do tłumaczeń technicznych" ("Introduction to technical translation") webinar, Anna Fitak, Proz.com
– "Traduzione tecnico scientifica: tecniche e tips" webinar ("Technical and scientific translation"), Claudia Cherici, Proz.com – see the certificate
2021
– "La traduzione tecnica" online course ("Technical translation"), Dina Ostuni, STL Formazione – see the certificate
– "La transcreation di testi di marketing e pubblicitari" online course ("Transcreation for marketing and advertising"), Martine Moretti, STL Formazione – see the certificate
Don't just take my word for it! Find out what my clients say about working with me!
A fast, reliable, professional freelancer whom we trust completely for our translations into Polish.
Alfabeta, Rome
Małgorzata is a highly skilled and reliable translator, always focused on details. We regularly work with her on technical projects and she always delivers high quality work on time. She is a strong asset to our team of collaborators, a real pro and a pleasure to deal with!
Studio Babele, Marano Vicentino
On our behalf, Malgorzata performed successfully a short Italian-Polish translation for the food and beverage industry.
B. Services, Genoa
We've been working with Małgorzata Potrzyszcz since early 2010, and we can say with full confidence that she's a splendid translator.
Her translations done for our clients include both ordinary and specialized texts covering different subject matters, mostly law, commerce, and machine engineering and operation. Throughout the duration of our partnership, Ms. Potrzyszcz has so far translated about 200 standard pages (360 thousand characters) from Italian to Polish and from Polish to English, always keeping the set deadlines.
Ms. Potrzyszcz delivers translations of an excellent quality in terms of accuracy, clarity, style, and language alike. It's an absolute pleasure to work with her.
eParole, Wrocław
published translations of novels
The ball is in your court now!
You're welcome to reach out to me directly at info@inpolacco.it and tell me all the ins and outs of your project. I'll be glad to answer any questions you may have and give you a free quote. You can also call me at +39 3389812452 or drop me a message however you prefer.
Let's talk about your project!